Meet Our Donors
We thank all our planned-gift donors for their generous support. Here are some of their stories.
Robert F. "Bob" Ohrenschall

–

Class of 1944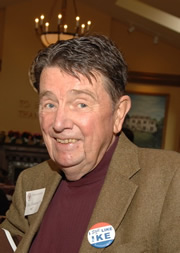 It is important to understand that Boys' Latin School provided me with the kind of education that allowed me to attend and graduate from Yale University. Because of the education I received at Boys' Latin, I managed to make the Dean's List the entire time that I was in New Haven. Further, Okey O'Conor's lacrosse training enabled me to play lacrosse at Yale.
In my senior year, we beat Army at West Point and Harvard at Cambridge…fun accomplishments for a "senior college kid". Aside from academics and lacrosse, my time at BL laid the foundation for the confidence I needed to move from Baltimore to New York City and later to San Francisco, where I met my wife and started a family and a business.
When I sold the business to a British company in London, I used the proceeds to set up a Charitable Remainder Trust with Boys' Latin as one of the beneficiaries of that Trust. Income from that Trust pays my wife and me a steady income for as long as one or both of us are alive. There are significant income and tax advantages to this kind of Trust, something one should look into, especially if you have any kinds of appreciated assets…stocks, real estate, business assets etc.
The School's Development Office can assist you if you have questions about this most beneficial income concept. Last, but certainly not least, I have lifelong friends from my BL days. Over all of these years we have remained in touch with one another and get together more often than you might think, even though we live on the West Coast.
Those friendships, as you probably know, is one of the things that makes Boys' Latin so very special. I am confident that in the future BL will continue to provide the basis for a happy and rewarding life.
---
Bruce D. McLean – Class of 1975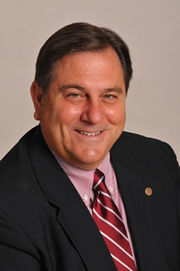 When one prepares an estate plan, you think of family, loved ones, friends and organizations that have meant a lot to you and in whom you believe. Therefore, it was really instinct, just simply natural, to include Boys' Latin when we thought about our estate plan. You want to acknowledge those who have and are important to you.
Since the days I first walked the halls of Boys' Latin in 1971, it felt like family with people such as Jack Williams, John Bowling, Dyson Ehrhardt, Otis Read, and Snuffy Gelston. When my son, John, became a member of Boys' Latin's "Ab Initio Nobiscum," having graduated in the Class of 2009, that list grew to include Sue Szczypinski, Barb Starkey, Jean Campbell, Kate Berger, Brooks Paternotte, John Sieverts, Lynnda Peterman, Chris Post and so many more. They, along with my classmates, fellow alums, teachers, staff, son John's classmates and their parents…they have all become loved ones or dear friends. As for Boys' Latin the organization…I truly believe that if it were not for Boys' Latin, John and I would not be the individuals we are today.
Boys' Latin provided us with a wonderful, rigorous academic program, but more importantly, it prepared us for the challenges that life brings. Boys' Latin encourages character, integrity, courage, and compassion through its motto Esse Quam Videri – To Be, Rather Than to Seem. Son John and I were very fortunate to experience the advantages of Boys' Latin as students and now as alumni of the School. My wife, Rosemary, was able to experience it as a parent of a student and continues now as the wife and mother of two alums.
For these reasons, and the fact that I believe in and respect the mission of Boys' Latin and its motto, it was only natural to include Boys' Latin in our estate plan. Although I plan to be around for many, many years to come, this is just a very small gesture to help others in the future obtain and enjoy the experience and life preparation that Boys' Latin provides.
---
Carolyn S. Obrecht

–

Parent of Donald Obrecht '78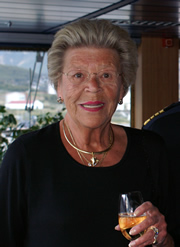 Boys' Latin provided my son with all the tools necessary to be successful in college. He came to BL with a few learning issues and Boys' Latin taught him organizational skills as well as reading and writing skills. I remember the day he walked across the stage to receive his diploma. He was so proud of what he accomplished. He had received recognition for some of his athletic abilities, but I think he was most proud of his academic achievement award. Donald went on to graduate from Denison University with a degree in English with a focus in literature. He was given the opportunity to go back to BL to begin his teaching career. Otis Read mentored Donald and in 1987 he moved on to teach at Virginia Episcopal School in Lynchburg, Virginia. After ten years, Donald and his family moved to Chattanooga, Tennessee, where Donald continued to teach. However, BL always remained in his heart. He told me that Mac Kennedy had a lot to do with that. This Week at BL motivated Donald to pursue a job back at BL. I am thrilled to have him back in town, but more importantly, he is so happy. Boys' Latin has been the key to my son's success as a person, parent and husband. He has kept in touch with many of his classmates and he has enjoyed reconnecting with them. I will be forever grateful for what BL has done for my son. For this and many other reasons, I felt compelled to remember BL in my estate plans. This is, in some small way, my way to say thank you Boys' Latin.
---
Philip C. Federico – Class of 1975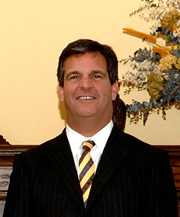 I have not only had the privilege to be a student, an active alumnus, parent of a student (Torin, Class of 2004), and a member of the Board of Trustees for 12 years at Boys' Latin, I have also had the opportunity to watch the School grow from an institution with essentially no endowment, and not much more than a building or two, to one of the most well-respected, all boys, private schools in the Baltimore metropolitan area. My time as a student at Boys' Latin resulted in more than adequate preparation for my time at Johns Hopkins University, both academically and athletically. After graduating from Hopkins, it was on to the University of Baltimore Law School, where I would not have survived had it not been for the academic foundation I received at Boys' Latin. Thereafter, I commenced a legal career which has now spanned more than 25 very successful years. The fundamentals of character development, integrity and a desire to succeed were all necessary ingredients that I received from Boys' Latin. During my time serving on the Board of Trustees, it became very apparent to me that in order for the School to survive and flourish, funding beyond student tuitions was necessary. As such, gifts to grow the School's endowment are critical. Like others before me who made my Boys' Latin education possible, I chose to include Boys' Latin in my will, thereby making the School part of my overall estate plan. It is a nice way to say thank you to Boys' Latin. I like to think that when I am gone, my gift will help sustain the School that provided a terrific environment for me to obtain the necessary tools to be successful. I would like to encourage others to do the same.
---
Harold G. "Hal" Hathaway III – Class of 1966

I arrived at Boys' Latin in the summer of 1963, attending summer school with Norman Spector and Kim Leatherman, after having attended four different schools in four years. I knew then BL Headmaster Jack Williams because of an older brother who was a student at BL. I recall that there were 22 or so boys in my 10th grade class, several of whom had been classmates with me elsewhere. However, BL was quite different from the prior schools I had attended. The smallness of BL at that time, only approximately 250 in the entire school, allowed for this family- type atmosphere that benefitted everyone who attended in the lower, middle and upper schools. Jack Williams was the kind of leader who believed in you in a way that made you believe in yourself. To this day, I do not think I have ever met a man more forgiving and understanding than Mr. Williams. And I know that I am not the only one who felt that way then and now. Those two Jack Williams qualities, forgiveness and understanding, went a long way in establishing a major part of the BL identity back then and kept me in school. How can you ever repay a school, or someone, for having had such a significant and positive impact on your life during those crucial growing-up years? A simple decision for me was to include Boys' Latin in my estate plans and name Boys' Latin as a beneficiary in my will, a School where my alumni status is a source of great pride and the friendships I made back then continue to be among my most valued. Because of your personal BL experience, I hope you will consider joining me as a member of the Boys' Latin Esse Quam Videri Society.
---
Anne and Don Kellerman - Past Parents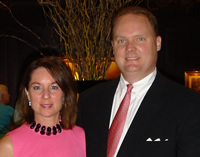 My husband Don and I have chosen to include Boys' Latin in our estate planning in hopes that future generations of young men in Baltimore will continue to enjoy the outstanding education and exceptional experience our son Gordon '07 enjoyed and continues to benefit from. The combined traditions of academic excellence, personal integrity and humility so deeply embedded in the Boys' Latin culture set the School apart from others in the Baltimore area and across the country in important and meaningful ways. We take deep satisfaction in keeping these traditions alive and well for years to come.